Welcome to Sullivan Chiropractic Clinic
Serving Norman Since 1994
We are a provider for the new Affordable Care Act Plans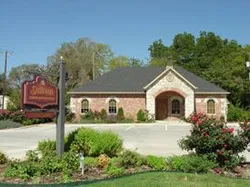 For more information or to schedule an appointment with Dr. Sullivan, call (405) 447-5181 today!
Sullivan Chiropractic Clinic was opened in November of 1994 by Dr. Michael W. Sullivan and his wife, Paula. Dr. Sullivan provides quality chiropractic care in a warm, caring environment. His goal is to get patients well in the shortest possible time. He does not have long, extended treatment plans.
Dr. Sullivan believes that a patient's health is often dependent on an open-minded, cooperative approach; consequently, he has working relationships with physicians in virtually every field. He receives many referrals from other physicians and in turn refers patients to other physicians. A patient's progress is the ultimate goal, always. If Dr. Sullivan is unable to help you, he will refer you to the appropriate provider who will. It's that simple.
After 10 years of practice, Dr. Sullivan opened his beautiful new clinic at 601 E. Alameda. You will recognize the clinic immediately with the gorgeous roses and landscaped grounds. Inside, you will find a unique, soothing atmosphere, beautiful artwork and a warm, friendly staff. Come in and let us show you what quality healthcare is all about.
Dr. Sullivan serves Norman and the surrounding area. Dr. Sullivan and the rest of the welcoming team at Sullivan Chiropractic Clinic are committed to providing chiropractic solutions to address your unique needs, whether you are experiencing back pain, neck pain, headaches, or even muscular tightness and tension. You may be searching for pain relief after an accident, experiencing an injury, or if you suffer from a specific condition like chronic back pain or a spinal condition. Even if you are just looking to improve your overall health, Dr. Sullivan can help you attain your everyday wellness goals!
At your first visit with Dr. Sullivan, he will explain how chiropractic care works and give you a full evaluation to see if his treatments are a good fit to address your needs. If there is a good fit, he can customize a plan of chiropractic care for your condition and health goals. Often times his patients are treated only a time or two and then instructed to return for treatment only if necessary.
If you have not been to a chiropractor before and want to find out more, please email us or call us to receive the answers to your questions from our experienced team. We also welcome referrals, so we invite you to share our chiropractic and wellness information with your friends and loved ones.
If you would like to stay informed about the latest in chiropractic care or if you want to start receiving free articles about health and wellness news, subscribe to our bi-weekly newsletter, even if you are not a patient. We also offer a member wellness area which includes our animated exercise videos, wellness articles, and other healthcare resources.
---
Chiropractic Family Practice - Acupuncture - Auto Accidents - Accepting New Patients
We File Your Insurance and Offer Same Day Appointments
We are a provider for almost all insurance companies, PPO, and HMO.
---
Michael W. Sullivan, D.C.
(405) 447-5181
601 E. Alameda St
Norman, OK 73071